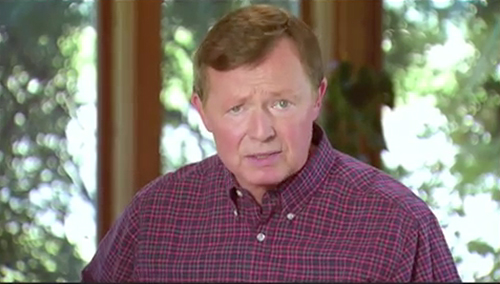 Talk about recognition given where it was deserved! Many of us were left scratching our heads when Earl Pomeroy ran his "Introduce" ad, in which he tried to appear all conciliatory and ended up looking simply pathetic.
You can view the original video here
, but it's hard to watch.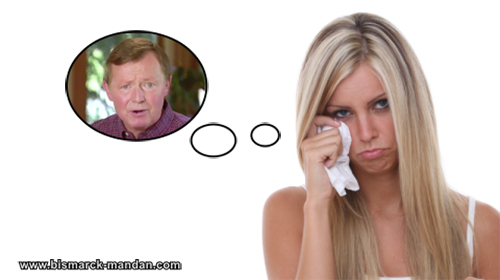 In a video I did around the same time, showing Earl Pomeroy's deception and hypocrisy regarding his Social Security attacks, I mentioned that it made Earl Pomeroy remind us of a pouting ex-girlfriend, whining for us to take her back, even though she
knows
we're sick of her nonsense. Again, I was baffled by his ad. You can view my Pomeroy Parody
by clicking here
.
The full list from National Journal is available
by clicking here
.
[ add comment ]
( 2 views ) |
permalink
|
Click a dot to rate this entry:





( 3.2 / 137 )
---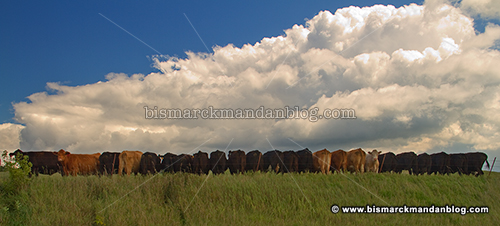 Do cows like to line up and watch a cloud show? Perhaps they do. I didn't see anything else nearby that could cause two dozen cattle to line up shoulder to shoulder along this barbed wire fence south of Valley City. Naturally a couple of bovine sentries turned around to keep an eye on me as I approached, blowing an otherwise perfect shot, but the fact that all twenty-four of them were still lined up along the top of this hill was worth a hike and a few quick shots.
[ 1 comment ]
( 15 views ) |
permalink
|
Click a dot to rate this entry:





( 3.1 / 200 )
---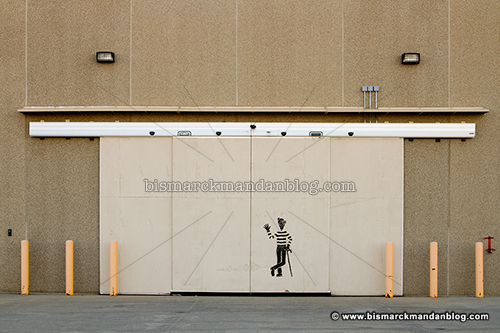 Tooling westward along Calgary Avenue, my attentive eye (yes, I do pay attention to the road while out with the camera) caught a dark spot on the back of the former Home Depot building. A quick cruise around the back of the parking lot confirmed that something was afoot: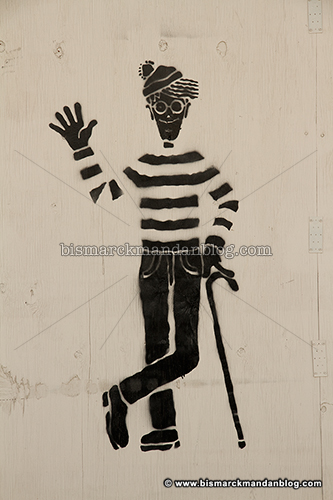 Someone stenciled Waldo on a boarded-up back door. Weird. I'm not sure when someone would get the time to stencil this next to a road that's become so busy lately, probably in the wee hours of the night or morning. I haven't found any significance to this particular graphic online, although I have a pretty good idea of what it may mean locally. I have sources everywhere...
This building has been purchased by a group of investors for development, and the latest rumor in the local media is that it could become home to some state government offices. Personally I (and others I have talked to) would like to see it become a
Fleet Farm
. That would be a welcome addition to Bismarck-Mandan, and the building is already the right color!
[ add comment ]
( 1 view ) |
permalink
|
Click a dot to rate this entry:





( 3.1 / 87 )
---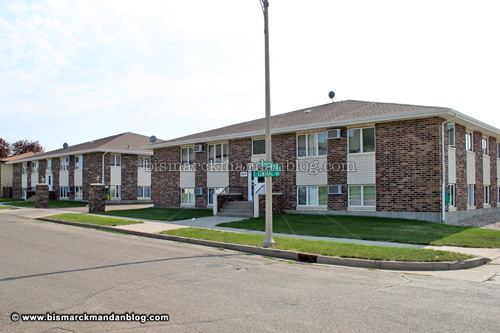 A statement in
this dated press release from Byron Dorgan
has some speculating that he is unlikely to return to North Dakota:
"I have written two books and have an invitation from a publisher to write two more books. I would like to do some teaching and would also like to work on energy policy in the private sector."
That's all fine and dandy. I read his first book, Take This Job And Ship It, and found it to basically be a bunch of campy anecdotes with the following simple message: Unions good. Business bad. Government necessary.
Rob Port put it best
when he described it as "a study in economic illiteracy."
As Senator Dorgan's term in office comes to an end, that press release has led
a Washington Examiner columnist
to speculate that Byron will become a lobbyist rather than returning to the state he's called home for all these years.
And what of his desire to teach and work "in the private sector" (ie, pad his pockets as a lobbyist or "consultant")? Somehow I doubt that will bring him back to the shoebox apartment (owned by Kent Conrad) pictured above.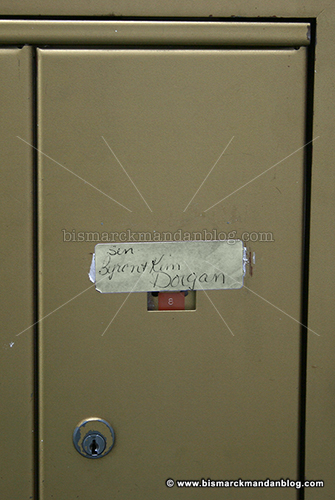 I've long surmised that Dorgan and Conrad simply kept these little apartments, with their olive green appliances and ratty, hand-labeled mailboxes, for the sole purpose of keeping a North Dakota address on paper for residency...thereby providing them eligibility to run for re-election as North Dakotans. With that no longer necessary, I suspect somebody else may soon be occupying Apartment Number Six.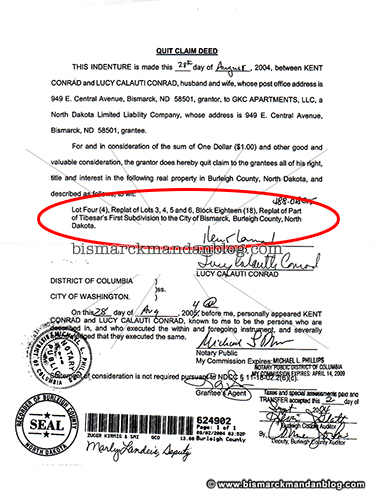 That's good, because the LLC which Gaylord Kent Conrad (GKC) owns and sold his apartment buildings to for $1.00 could probably use the income. There's a recall effort underway regarding the Senator, and
Politico has an interesting note about Senator Conrad
:
"The 62-year-old Conrad said he's deciding 'whether or not I want to do this another eight years.'"
Of course, I wouldn't expect Kent Conrad to return to North Dakota, either. Not when he's got
a million dollar house on a Delaware beach that didn't show up on his financial disclosure reports
.
These two have been masquerading as North Dakotans while living the life of Washington DC insiders for far too long. We've reclaimed one office in the Senate, one in the House, and it's time to take back our remaining seat in the US Senate. Chances are you won't see these guys hanging out on East Central Avenue once that happens.
[ 1 comment ]
( 16 views ) |
permalink
|
Click a dot to rate this entry:





( 3.1 / 214 )
---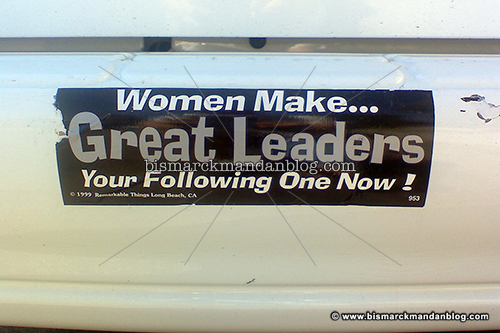 On a recent stop to the post office, I saw this sticker on a vehicle parked in front of me. Being typographically minded, I noticed something odd about it. I'm told that contractions are uncomfortable, but I didn't think that applied to parts of speech as well!
[ add comment ]
( 2 views ) |
permalink
|
Click a dot to rate this entry:





( 3 / 290 )
---
<<First
<Back
| 80 | 81 | 82 | 83 | 84 | 85 | 86 | 87 | 88 | 89 |
Next>
Last>>