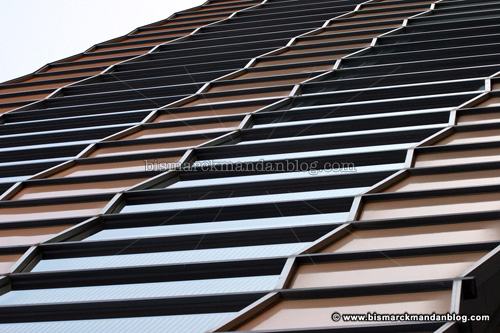 I posted this photo, the result of a Photo Club exercise at work, back in August 2006. Less than an hour later, Jason had already guessed the correct location: the bank on 4th and Rosser. Well, the familiar exterior of the bank is changing.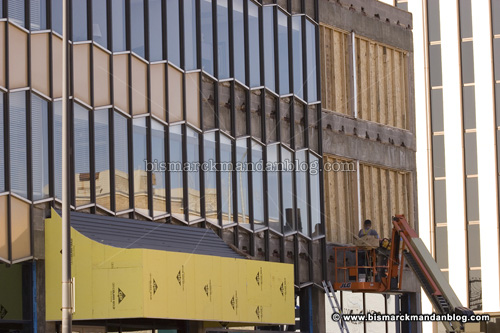 These workers are taking down that familiar jagged exterior and replacing it with some of those new blue-tinted mirrored windows. Jagged panels: old and busted. Blue mirrored: new hotness.
I'm sure they probably figured it was about time, and the new windows are probably more energy efficient, and the bank across the street is remodeling too. But it is sad to see familiar sights around Bismarck go away. That's the price of progress, I suppose.
[ add comment ]
( 5 views ) |
permalink
|
Click a dot to rate this entry:





( 3 / 370 )
---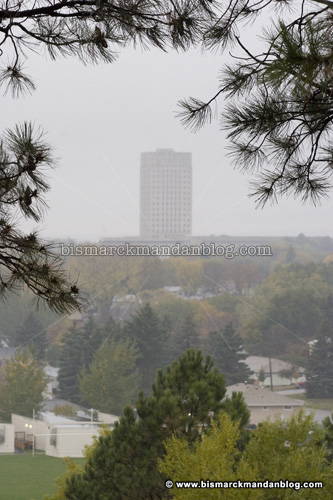 The rain keeps coming down but it donít bother me,
In fact it brings me back a favorite memory.
Of you laughing in the rain,
Your clothes are soaking wet...
Standin' 'neath the branches waitin' for a kiss.

The rain is working very hard,
Itís got to water every little seed.
Itís beautifully ordinary,
Making life seem very good indeed... (whoa-oh, whoa-oh)
Beautifully ordinary,
Life with you is very good indeed... (whoa-oh, whoa-oh)

The rain keeps falliní down...
("The Rain" - by the Subdudes, but best performed by
my friends Tucker'd Out
.)
[ 2 comments ]
( 48 views ) |
permalink
|
Click a dot to rate this entry:





( 3 / 379 )
---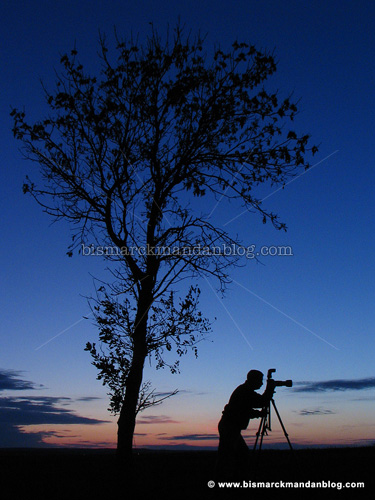 Earlier this week I got the opportunity to go out and poke around with my camera. I celebrated a birthday (yes, I still have those) and was given the evening to go play with my camera and enjoy a Paradiso meal with my wife.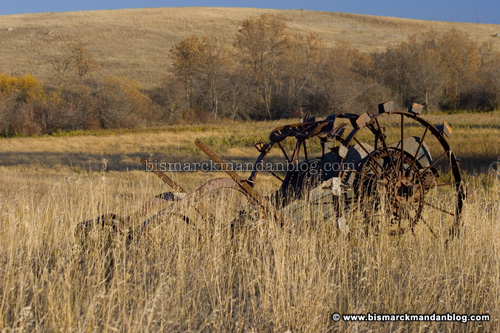 It's that time of year where things are taking on the dull browns of late fall and early winter. I had a hard time finding things to point my camera at given the narrow window of time between getting off work and the sunset, but did find this contraption. I'll file it under my "dunno what it is, but it looks antique" category.
My mom was over to visit and sent my little boy PJ into the office, where I was loading my iPod, with a card and this message:
Roll over the image to reveal playback controls
Hearing my little boy wish me a Happy Birthday for the very first time is the only present I will ever need. Next year, his little brother will be able to talk and give me that blessing all over again!
[ add comment ]
( 5 views ) |
permalink
|
Click a dot to rate this entry:





( 3 / 320 )
---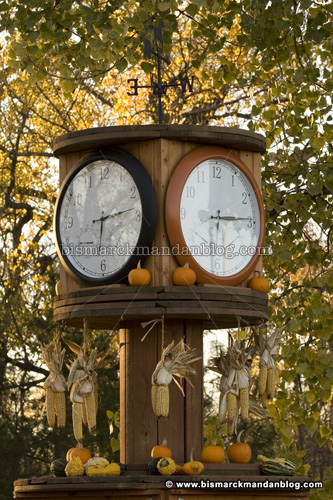 Our family took our annual trip to
Papa's Pumpkin Patch
tonight. I got a few really neat photos, but this was more about our little boys than playing with my camera. Most of my pics are actually of my family, as it should be! I did, however, spend a little time on this little clock kiosk. That's the quandary.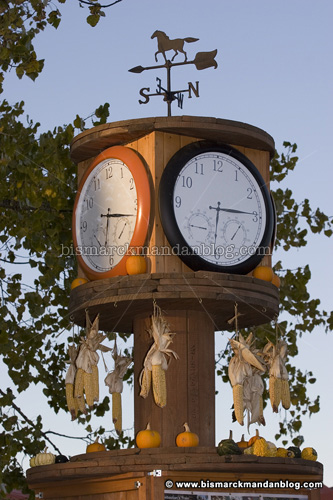 I don't know which of these shots I like more! The first one had the nice background of fall leaves. This one has the warm light of the setting sun, plus the weather vane is visible. I don't know which I like better, so I thought I'd show you both.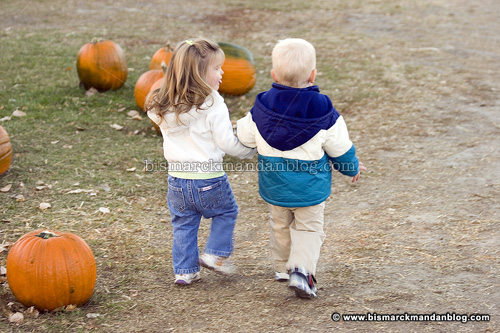 In the "almost too cool for words" department, here's my boy PJ walking hand-in-hand with his cousin Vanessa, one of his best friends. We met up with her and her family briefly before taking off and letting our two little guys investigate the pumpkins and the rest of the patch.
If you haven't gone to Papa's Pumpkin Patch yet, you really should! It's bigger every year, and really cool to run around. There are plenty of good photos to be had, too...even if you don't have the two cutest little boys in the Bismarck-Mandan area like I do.
[ add comment ]
( 3 views ) |
permalink
|
Click a dot to rate this entry:





( 3.1 / 319 )
---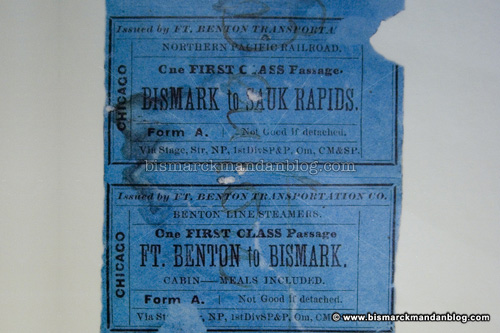 These first-class train tickets from the 1870s show that people have always had a problem with the proper spelling of our fair city. Bismarck sprang to life in 1872 and got its current name a year later, so it's a reasonable conclusion that the name has been a source of misspellings ever since. How many times is misspelled on your mail?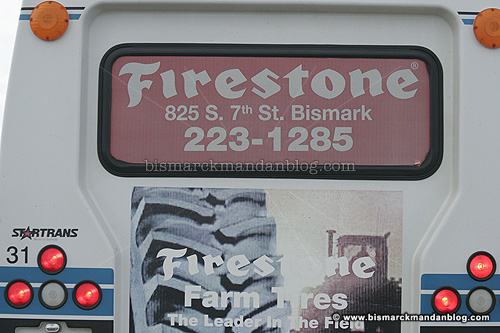 I posted about this truck a long time ago, and I remember seeing Cass Clay trucks at the facility in Mandan with the same error. Then there were the ill-fated phone books of about ten years ago, which I believe were Yellow Book products. Oops.
What would
Otto von Bismarck
think? After all, our capital city
was originally named Edwinton
but later renamed after Herr Chancellor in order to attract German immigrants (and investment in the railroad).
[ add comment ]
( 4 views ) |
permalink
|
Click a dot to rate this entry:





( 3 / 385 )
---
<<First
<Back
| 171 | 172 | 173 | 174 | 175 | 176 | 177 | 178 | 179 | 180 |
Next>
Last>>