These four statues sit stranded on an icy island south of Bismarck. There's no telling what might be buried beneath the crust of the ice between them, at least not until we get one heck of a thaw. The stark blackness of these statues seemed fitting for today's cold, overcast day. The one huddled on the right looks especially appropriate.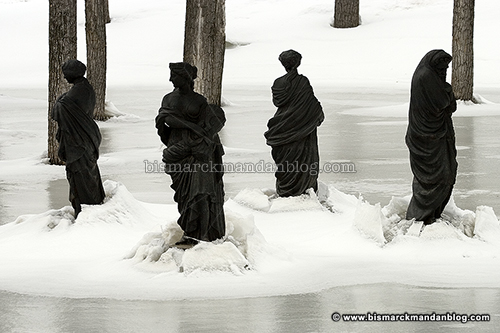 I suspect these stoic figures were waist-high in water and ice a short while ago, if not worse. Even now they stand in the middle of a sea of ice, making it really frustrating for photographers like me. I couldn't get the angle I wanted no matter how hard I tried; unless I felt like slogging through the ice and water, I couldn't find the ideal arrangement of statues and trees. It is what it is, I suppose. It was still a nice find.
[ add comment ]
( 1 view ) |
permalink
|
Click a dot to rate this entry:





( 3 / 229 )
---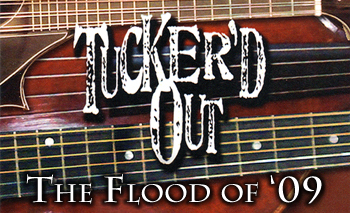 I've written before about my friends from the live TV crew and their band
Tucker'd Out
. They performed on one of the Valley News Live programs down there in Fargo, and it has appeared on the Valley News Live website. You can
click on this link
to see the video - their embed XML tags seem to be broken so I can't post it here.
I love these guys' style, and not just because I'm biased from knowing 'em. In my
original post about Tucker'd Out and their performance at Buckstop Junction
last year I have more about them as well as a link to more of their music. Check them out after the video!
[ 1 comment ]
( 19 views ) |
permalink
|
Click a dot to rate this entry:





( 3 / 272 )
---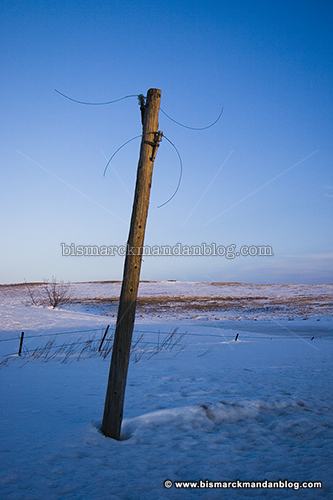 I had the opportunity to jet out in search of a suitable sunset object last night. While I opted for one of my favorite old windmills, I did catch this pole along the road north of Bismarck with the waning sun casting some nice color its way. I had to do a quick u-turn and try a few angles before moving along to my intended destination.
One interesting thing about this pole is that the glass insulators are intact. I recall that these are collectibles, at least the ones that haven't been shot to pieces by some idiot. This pole stands alone beside the road, short strands of wire intact, wound around a perfect pair of antique glass insulators. It's beautiful in its own way, a mere stone's throw from the current city limits, and I hope it stays right where it's at.
[ add comment ]
( 3 views ) |
permalink
|
Click a dot to rate this entry:





( 2.9 / 241 )
---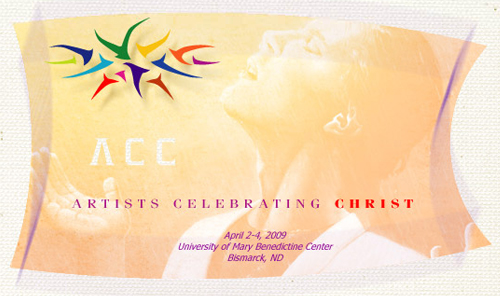 The Artists Celebrating Christ art show will take place this weekend, starting at 7pm on Thursday, April 2nd. It's held annually at the University of Mary Benedictine Center. From the release I got in my email:
Drama workshop directed by the acclaimed Dr. Mozelle Clark Sherman from Kentucky.
Drama workshop registrations still being accepted!
A drama performance follows the workshop.

A special guest liturgical artist, Linda McCray from Montana, will be bringing a large selection of her beautiful paintings.


Thursday, April 2:

Exhibits open 7pm – 9pm/Artists Reception open to public



Friday, April 3:

Exhibits open 9 am – 10 pm

School Field Trip/Art Classes 9 am – 2:30 pm

Quick Draw and Reception 6:30 pm – 7:30 pm

Watch artists start and complete an art piece in one hour.

All pieces will be auctioned at the Live Art Action at 7:45 pm.

* Quick draw artists include: Sam Coleman, David Christy, Francie Heinle, Katie Halloran,
Amy Kasten and Rebecca Young-Sletten


Saturday, April 4:

Exhibits open from 9 am – 7:30 pm

Drama Workshop 9 am – 4 pm

Performing Arts from 1 pm – 4:30 pm

1:00 pm Dan Foster, Mandolin
1:30 pm To be Announced
2:00 pm Katie Halloran & Aaron Schuler, Cello & Guitar
2:30 pm Dustin White, Belzian Magic
3:00 pm Pierette Johnson & Renae Hoggarth, Flute/Piano
3:30 pm A Leap of Faith Dance
4:00 pm Messiah Lutheran Chancel Choir

Drama Performance 5 pm


Proceeds generated during the event to benefit the foster care teens of Charles Hall Youth Services. A matching grant will be provided by Thrivent Financial for Lutherans.

Sponsored in part by Dakota West Arts Council and ND Council on the Arts.
It's a bummer I won't be able to participate in the show this year, but hope to find time to take my family out to view some of the art on display. It's neat to have a show dedicated to worship through art. Make sure you find the time this weekend to check it out! Don't forget to meander down the hall to the Harold Schafer Leadership Center for additional displays and an amazing view of Bismarck.
More information is available at
www.accartshow.com
.
[ add comment ]
( 3 views ) |
permalink
|
Click a dot to rate this entry:





( 3 / 246 )
---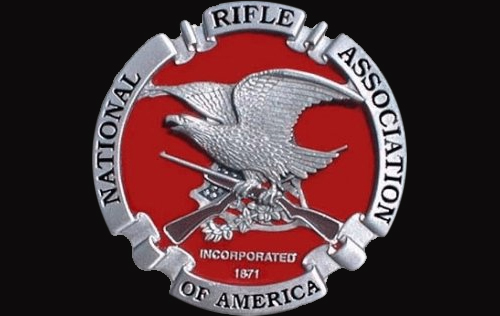 Want to preserve your gun rights? Well, this step in the right direction is free. Click on the link below for a free one-year membership to the NRA. These guys are fighting tooth and nail to preserve the rights guaranteed by the Constitutions not only of our nation, but of our state (and, to my understanding, most states).
Free NRA Membership
[ add comment ]
( 5 views ) |
permalink
|
Click a dot to rate this entry:





( 2.9 / 325 )
---
<<First
<Back
| 152 | 153 | 154 | 155 | 156 | 157 | 158 | 159 | 160 | 161 |
Next>
Last>>