I've ridden motorcycles and ATVs since I was 5, and raced motorcycles at speeds up into the 185mph range...but this thing is SICK! Talk about acceleration! Snowmobiles don't suffer from the same traction and/or wheelie problems that sportbikes do -- they just go forward really fast. Well, doing fast on the track or highway is one thing, but going this fast on a wooded trail is just plain freaky.
On a side note, it's nice to actually HAVE snow to ride them on this time of year. The past few have been pretty sketchy. But snowmobiles scare me anyway. I'd rather ice race my dirt bike with spiked tires!
[ add comment ]
( 8 views ) |
permalink
|
Click a dot to rate this entry:





( 2.9 / 1001 )
---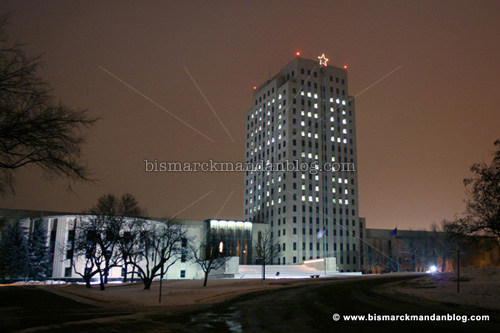 Well, we're off and running! Hopefully this is the start of something useful. I plan to highlight upcoming events, relevant news and/or minutiae from the Bismarck-Mandan area, and perhaps be a source of information for people who have moved away but still enjoy knowing what's happening in our fair cities.
Enjoy!
Clint
Moderator
[ add comment ]
( 25 views ) |
permalink
|
Click a dot to rate this entry:





( 3 / 954 )
---
<<First
<Back
| 334 | 335 | 336 | 337 | 338 | 339 | 340 | 341 | 342 | 343 |