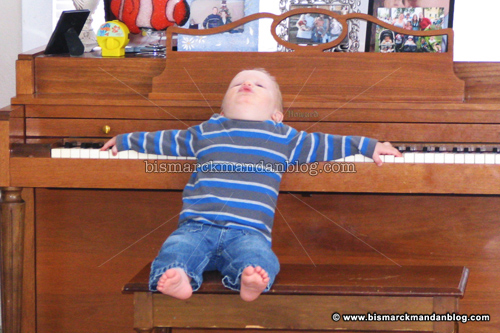 I thought I was over that nasty cold, flu, H1N1, whatever it is that I'd caught a week or so ago. Then it hit me Friday as I was rushing to get a DVD prepared and sent to a client. Ugh. Instead of going home early to recover, I was at work later than expected, but managed to get the disc in the mail at the last minute. I then came home to play Couch Pilot all weekend. As you can see, my little boys took it easy as well.
After lots of sleep and Theraflu, I think I've got it handled. Now it's time to bring on the nice weather so my boys and I can play outside! Oh yeah...and the camera, too.
[ add comment ]
( 5 views ) |
permalink
|
Click a dot to rate this entry:





( 3 / 258 )
---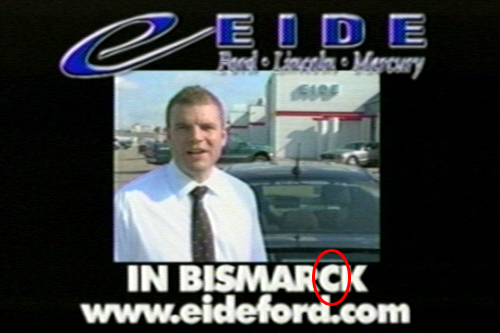 I had to chuckle when I saw this ad for Eide Ford last night - Bismarck was missing a C! It's no surprise, really...these ads aren't produced in Bismarck, or even in North Dakota to the best of my recollection. When I was in local television, they were shipped in from out of state and aired locally. At that time I think it was South Dakota, now it seems someplace that doesn't know how Bismarck is spelled.
In any case, I saw the ad go by this morning with the C where it should B. No harm, no foul. At least somebody else caught it and fixed it. It would be pretty embarassing to have your business's home town misspelled on an ad trying to earn the trust of people in that town: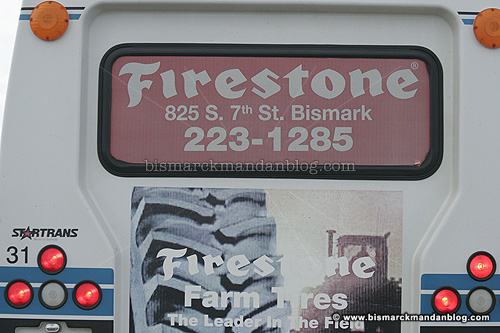 Oops. As far as I know, this one might still be driving around. Is it the fault of the advertiser? Probably not, unless they were shown a copy of the ad to approve before it went on the bus. That's standard procedure. But the initial typo is most likely not theirs. Unfortunately, it's their name that gets associated with the misspelling.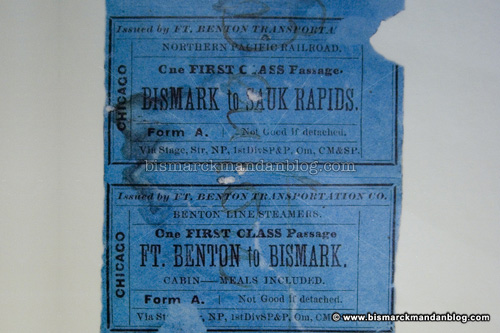 No worries, this has been going on since the 1800s. Sooner or later we'll all get it right. Until then, it's just fun to point it out. Remember when the phone books had it wrong a few years ago? That even made the news! I'm glad I live in a community where misspelling it on the phone books is newsworthy. Besides, it helps hone the proofreading skills.
[ add comment ]
( 4 views ) |
permalink
|
Click a dot to rate this entry:





( 3 / 274 )
---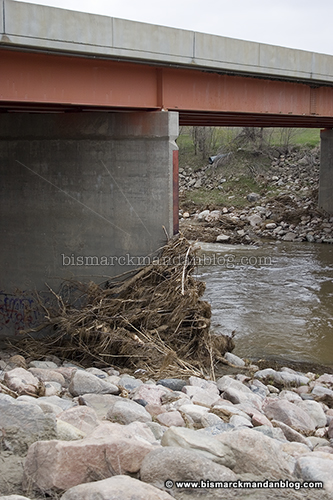 If you got a chance to see this winter's ice jams up close, then you know that there was far more than just ice in that sinister swirling mass. I saw "trees of unusual size" (let's see who gets THAT reference) being tossed about, pulled under, and resurfacing again. It was a spooky testament to the forces involved in those powerful ice flows (no, not
floes
).
There seems to be a little bit of that left over. There's debris along the banks of the Heart River that was deposited by the ice jam, and I noticed this mess plastered against one of the pilings of the Highway 6 bridge. Looks like there's some cleanup to be done!
[ 1 comment ]
( 22 views ) |
permalink
|
Click a dot to rate this entry:





( 3.1 / 196 )
---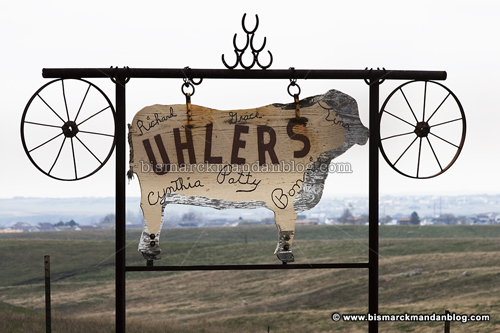 When you approach Mandan from the south on Highway 6, and you're anxious to get back to town, this is a welcome sight. To me it's always meant that, for all intents and purposes, I'm back in Mandan.
This farm belongs to my friend's family. The last time I was out there was probably in high school, where we had an amazing dinner - one where the roast is slow-cooked underground - and I nearly eviscerated myself while playing on the trampoline without dragging it away from the wire fence.
I don't know where she is these days; I lost track with a lot of friends when I went incognito for a couple of years back in the late 80s. I went back to my beloved Rocky Mountains and dropped off the radar for a while in between television jobs. When I came back, it had become hard to find some of the old gang. Facebook is helping me get in touch with people from years past, and that's proven to be quite fun. Hopefully some of the people I knew from high school (or my notorious high-adrenaline days after college) find their way back to this site and get a glimpse of the ol' stompin' grounds.
[ add comment ]
( 6 views ) |
permalink
|
Click a dot to rate this entry:





( 3 / 213 )
---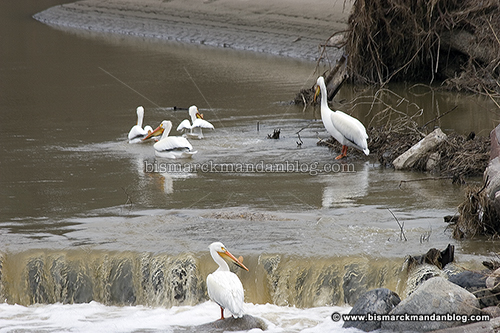 There are dozens, perhaps hundreds, of pelicans taking up residence along the Heart River near the Highway 6th crossing. Thanks to Cuffs54 for the tip! I was driving around this weekend with my boy and stopped to take a look. I got a few pictures, but really didn't spend much time looking through the lens. PJ likes to throw rocks in the water, so I was being the attentive daddy...helping him gather rocks and throw them while keeping him from tumbling the water at the same time.
I don't know what drew them, what's keeping them, or how long they'll be there. All I know is that they're quite a sight! Check them out while they're in town.
[ add comment ]
( 6 views ) |
permalink
|
Click a dot to rate this entry:





( 3 / 206 )
---
<<First
<Back
| 145 | 146 | 147 | 148 | 149 | 150 | 151 | 152 | 153 | 154 |
Next>
Last>>