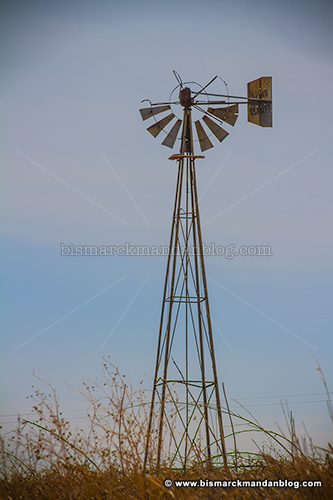 I've alluded to the frustrating fact that I haven't been able to get out with my cameras in quite a while. It shows; I'm always eager to share cool North Dakota photos with y'all, even daily if I get them. This photo came from a much needed and overdue photo trip with my little boy. He has a good eye and steady hand, too. We stopped to take a shot of this windmill (as I'm wont to do) and noticed that only half its blades were still intact. Good conversation, good snacks, four wheel drive, and Daddy-son time were a great way to break the cameras out of the bag and do some roamin'.
[ add comment ]
( 8 views ) |
permalink
|
Click a dot to rate this entry:





( 3.1 / 69 )
---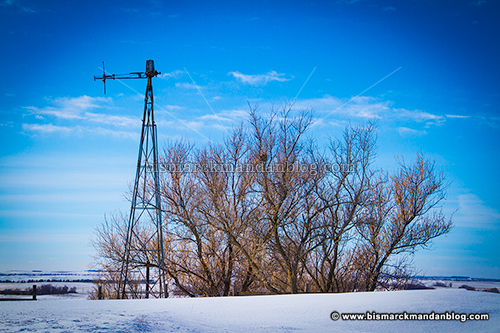 I used to post a
lot
of windmill photos. Well, I used to post a lot of photos in general, but these days I've been doing more work-related and Daddy-related activities. That won't stop me, though.
I was all lined up to do a brief photo trip today when I realized that my little guys wanted to go sledding. In an instant I sacked said photo trip and donned my snow gear for some sledding, sliding, and snowball throwing. What a blast!
To satisfy my urge to share a photo with all-y'all (my Texan wife
swears
that's a word) I grabbed this one. I snapped it on my way back from a freelance photo shoot north of Bismarck, so it certainly isn't stale. By the way, I don't do freelance portrait photography; I freelance industrial photography to pay the bills while doing the landscapes and other stuff in my free time. That available free time is harder to come by these days, but I do still find an occasional opportunity for windmill photos to share!
[ add comment ]
( 3 views ) |
permalink
|
Click a dot to rate this entry:





( 3 / 195 )
---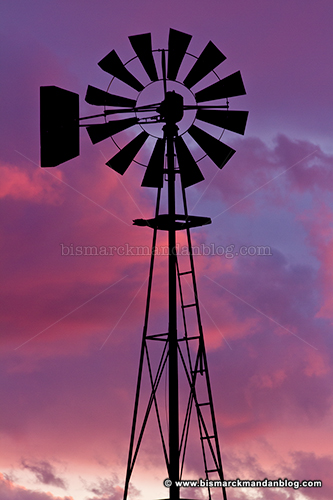 I thought I'd start off the morning with an early Seinfeld reference. One of the greatest things about this time of year is the brilliant colors at sunrise and sunset. This winter certainly has not disappointed in that regard. We've had our share of cloudy mornings but also some brilliant sunrises and sunsets! The trick is to be ready to capture them when they occur.
[ add comment ]
( 1 view ) |
permalink
|
Click a dot to rate this entry:





( 3.2 / 135 )
---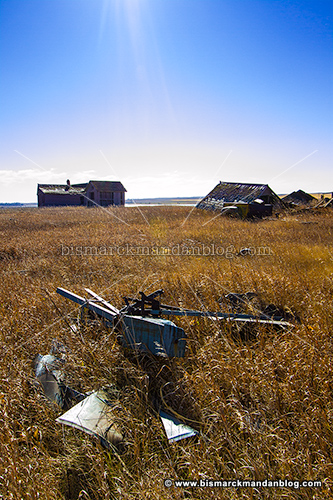 While perusing a road along Highway 3 a couple of weekends ago I spotted what I deem a tragedy: the head of an old windmill lying battered and broken in the grass. As you may have deduced by now, I have a soft spot for these old windmills...and when I see the wreckage of one I consider it a loss, both historically and photographically.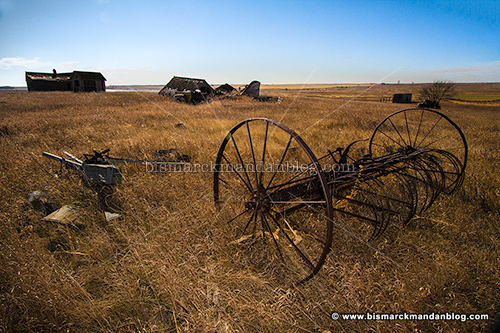 This particular windmill had company; there was plenty of old machinery and other interesting stuff lying about, and I was able to peruse much of it with my camera while staying on my side of the fence (and No Trespassing signs). Some of them are going to be a lot of fun to play with in Photoshop, so they'll have to wait to be posted until later.
Oh, I almost forgot: the reason I mention the number 23,000 in this post's title is because the first photo above is the 23,000th photo I've taken with my Canon 7D. Still less than half of what I have taken with my other camera. No worries...we'll get there eventually, but of course by that time the other Canon will have left 57,000 in the dust as well!
[ 1 comment ]
( 10 views ) |
permalink
|
Click a dot to rate this entry:





( 3.2 / 106 )
---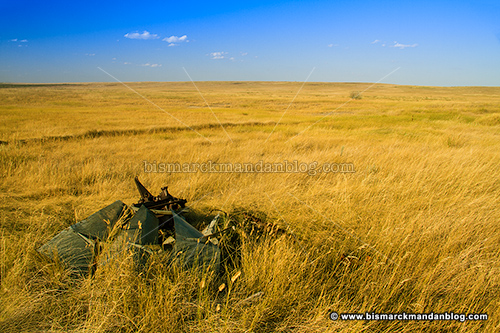 In a friend's backyard, no less! I was out poking around with my camera before dinner and enjoying the extremely rural Dakota atmosphere when I noticed something in the grass. Closer inspection revealed that it was a windmill head from the early 1900s. What is it with me and old windmills, anyway?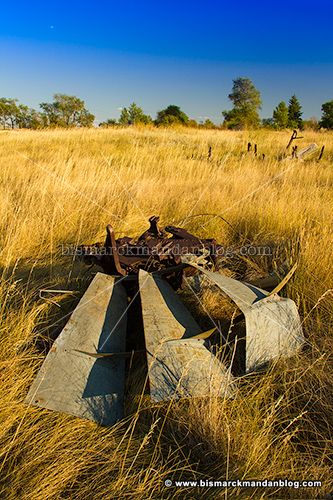 As a mountain and city kid, I don't know why I find these artifacts so intriguing, but I do. I've joked from time to time that in North Dakota's vast expanse of prairie, anything sticking up more than a few feet can be considered a landmark. More honestly, I think they have more of a connotation of the pioneer spirit, the hardiness that it takes to farm a section of North Dakota land. For every windmill there's a story of someone who put it there. I suppose that's the real fascination.
[ add comment ]
( 10 views ) |
permalink
|
Click a dot to rate this entry:





( 3.1 / 147 )
---
| 1 | 2 | 3 | 4 | 5 | 6 | 7 | 8 | 9 | 10 |
Next>
Last>>