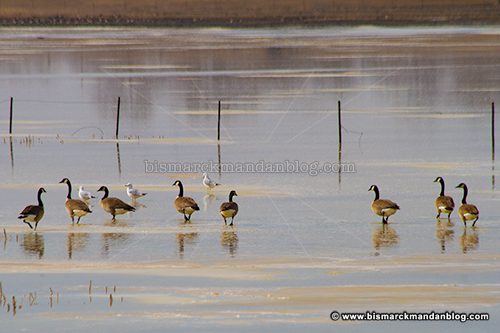 What do you do when the water's still too hard to sit in? These migratory birds were spotted simply mulling around near Menoken when my boy and I were out on a recent photo exploration. Instead of being able to drift around cozily in one of the Prairie Pothole region's many wetlands, these poor creatures had to resort to simply meandering aimlessly about.
[ 1 comment ]
( 11 views ) |
permalink
|
Click a dot to rate this entry:





( 3 / 65 )
---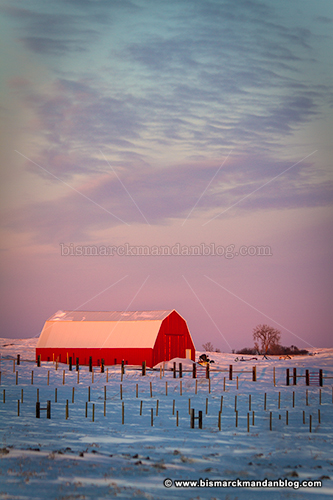 Sometimes winters in North Dakota can be a little dreary. Okay, maybe "often" would be a better term. Or "annually" perhaps. In any case, the sun does occasionally break through the gloom and splash a little color on the barn. I thought I'd share.
[ add comment ]
( 3 views ) |
permalink
|
Click a dot to rate this entry:





( 3 / 108 )
---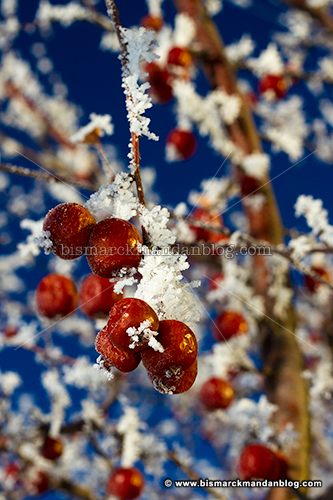 Good morning! I was able to sneak out just early enough this weekend to capture some frosty branches before the sun melted the white coating away. Then it was off to our photography club's "Coffee and Cameras" meeting before returning to more mundane duties.
When I first got into photography I was doubtful that a North Dakota winter could provide many opportunities for the camera. I was quickly proven wrong. I have some other ideas in the works too, as time allows. I've just pulled through an extremely busy period (intact, I might add) and am eager to simply enjoy the remainder of the Christmas season.
[ add comment ]
( 1 view ) |
permalink
|
Click a dot to rate this entry:





( 3.1 / 152 )
---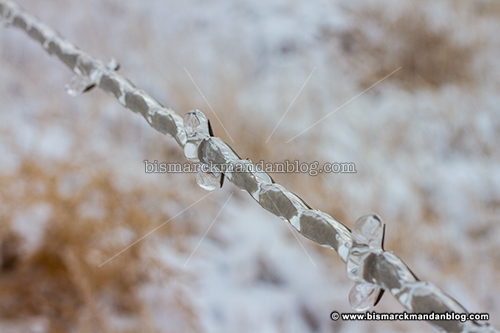 Thanks to Pat Benatar for a musical reference upon which to base the title of this post. I've shared a few images of ice-encrusted trees over the past few days, collected on my venture east of town Sunday afternoon. These fence photos are actually some of the first photos I grabbed on my way out.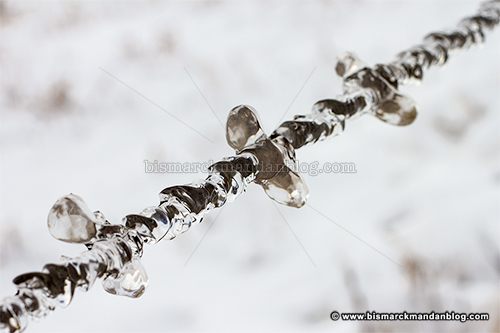 The fences east of town looked downright globby in places, with the barbs completely encased in ice at times. As you can see, there was a lot of ice on everything; some of the barbs looked to have a half-inch of ice on them.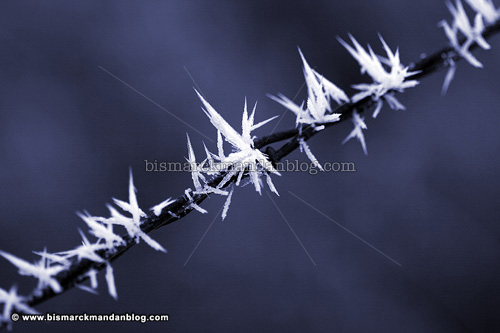 Those are an entirely different phenomenon than this, one of my favorite barbed wire photos from 2009. In this case the frost spikes were enormous too, but not nearly as encasing as the ice of last Friday.
[ 1 comment ]
( 10 views ) |
permalink
|
Click a dot to rate this entry:





( 3.1 / 137 )
---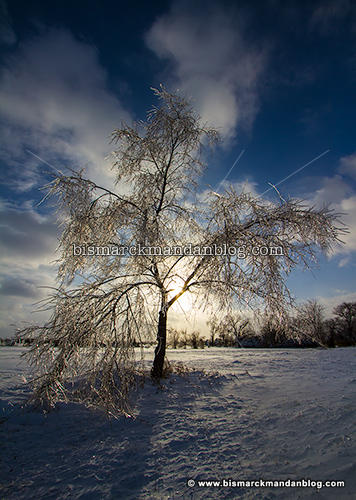 Great...now I have the Charley Pride song stuck in my head after titling this post. I almost came home empty-handed in my search for cool photos of iced-up trees on Sunday; just as I got out the clouds rolled in and obscured the sun. I did see that frozen mitt from my previous post, but didn't really see anything overwhelming in the trees. But then, on my way home, I spotted this.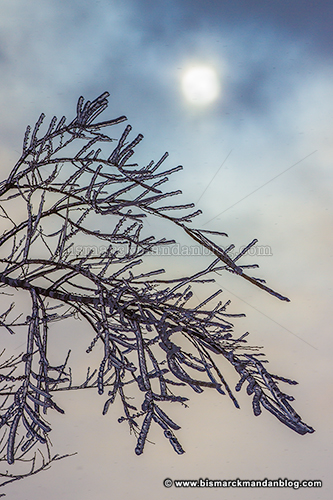 As you can see, the sun wasn't giving up so easily. It managed to burn its way through the haze and clouds intermittently, which required some near-frostbitten patience from yours truly. It was absolutely critical to wait until the sun was shining behind this ice in order to highlight it, and I was willing to wait.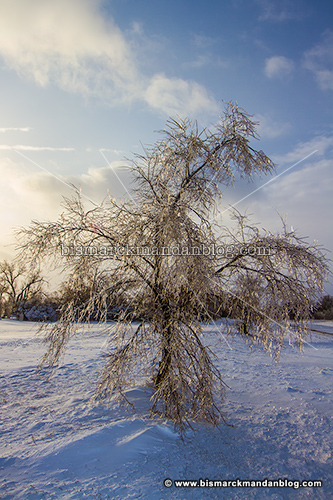 I tell my little boys that a sunny day does not always equal a warm one. It did, however, equal a great photo opportunity for a fleeting moment...one in which I was poised and ready to capture a few shots.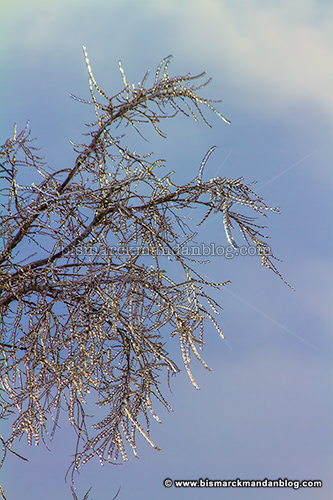 The ice that adorned these branches is gone now, so I am glad I was able to sneak out and catch a glimpse. Of course, the best part of seeing such a sight is sharing it with others; that's the reason I got my cameras in the first place. I'm naturally curious to begin with, and the nature of my work so often puts me in places where I get to see things most people don't get to see. I think that's why so many people in law enforcement pick up photography as a hobby, by the way.
I have one more set of icy photos from the day, and I think I'll post them pretty soon. This storm really provided ample opportunity!
[ add comment ]
( 3 views ) |
permalink
|
Click a dot to rate this entry:





( 3.2 / 144 )
---
| 1 | 2 | 3 | 4 | 5 | 6 | 7 | 8 | 9 | 10 |
Next>
Last>>